Kaufman County Cowboys 7U
WHO WE HELP
A powerful suite of fundraising tools, designed to meet the needs of any youth sports organization or individual.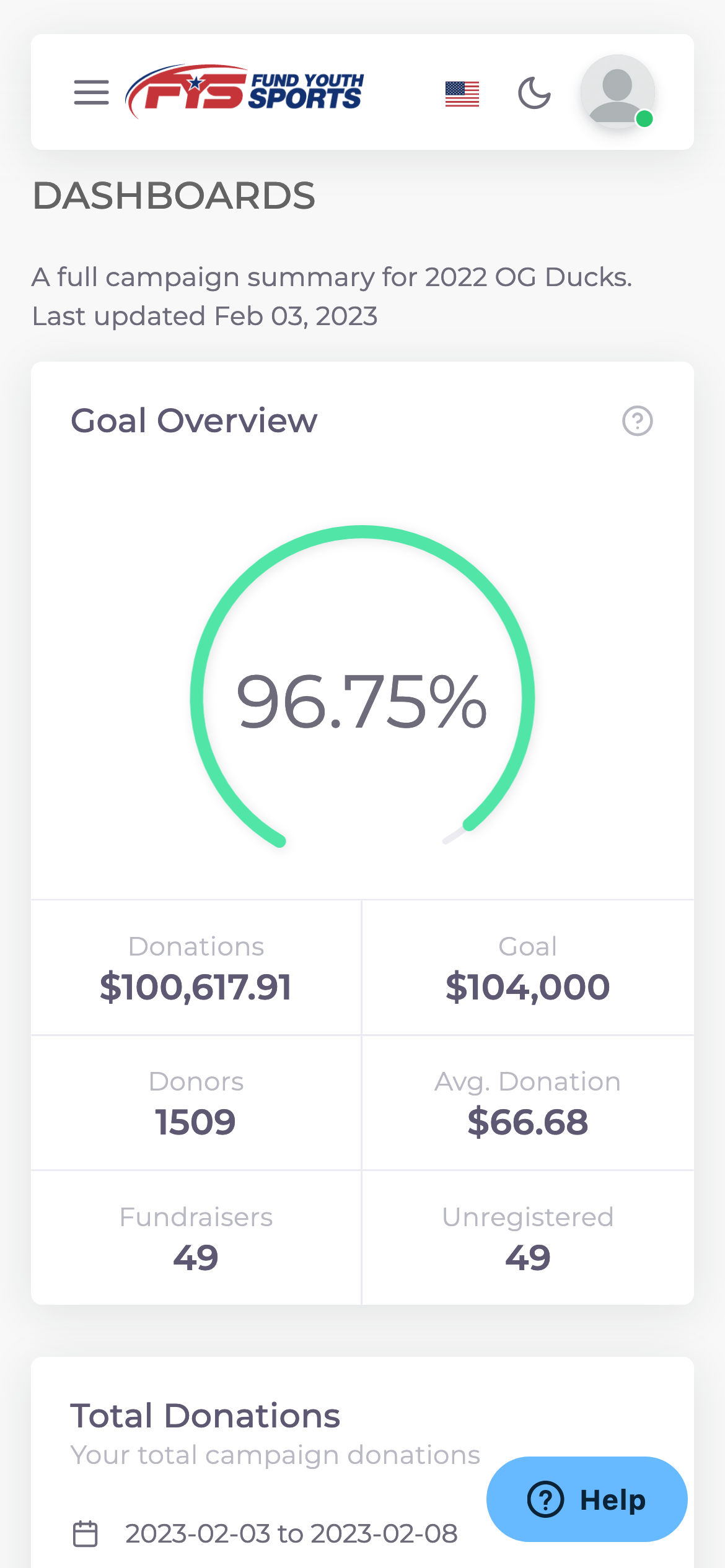 How It Works
Turn your fundraising goals into reality with a few easy steps! Get connected, get creative and launch your campaign in minutes.
In as little as 5 minutes, you can create your campaign and start sharing it with your family & friends, local businesses, and colleagues. Our process is designed to be simple, but we are here to help you along the way.
1. Create
Create your campaign, set your fundraising goal and tell your story. Make sure to add a great picture or video to personalize your donation page.
2. Share
Load your contacts and we will email and send text messages to encourage donations. Share on social media to gain further reach and awareness of your cause.
3. Manage
Monitor your donations, send reminders, thank your supporters and gain instant access to your incoming funds.
THE FUND YOUTH SPORTS DIFFERENCE
A simple mission....
Every Kid Deserves To Play
Our Mission is to help young athletes overcome the rising challenges of sports registration, tournament fees, and equipment cost by giving them the tools to raise the money needed to participate.
Start Your Campaign Today
"In just 30 days, we were able to raise over $100,000 using Fund Youth Sports. That ensured that every kid on our team was able to play for free this year."

Coach Keefe

President | OG Ducks
"Fund Youth Sports has been instrumental in helping thousands of our players with registration fees, equipment purchases and tournment traveal. We look forward to our continued partnership with them in 2023."

Joe Galat

President and CEO | AYF
"I want to thank Fund Youth Sports for helping me and my family go to Nationals this year."
---
Trusted by the biggest names in youth sports